Good news! Rongguan Company was awarded AAA Certificate of "Measurement Management System Certification"!
17-12-2022
Recently, the measurement management system of Rongguan successfully passed the certification audit,The AAA "Measurement Management System Certification" marks that Rongguan's measurement system in product quality, business management, energy conservation and consumption reduction, environmental monitoring and other aspects has reached the international standard of ISO10012.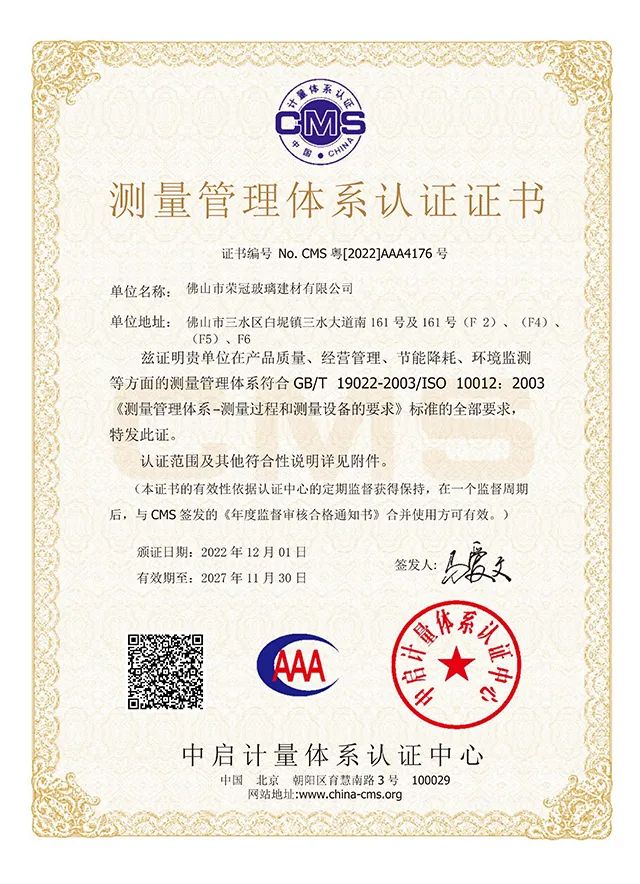 Obtaining the certificate of measurement management system is an effective proof for Rongguan to transfer trust to customers and partners;
It is an objective and fair recognition by the government and society that enterprises meet the measurement requirements; It is one of the important conditions for enterprises to participate in national procurement, domestic and foreign bidding, national and local quality awards, and local famous brand product evaluation.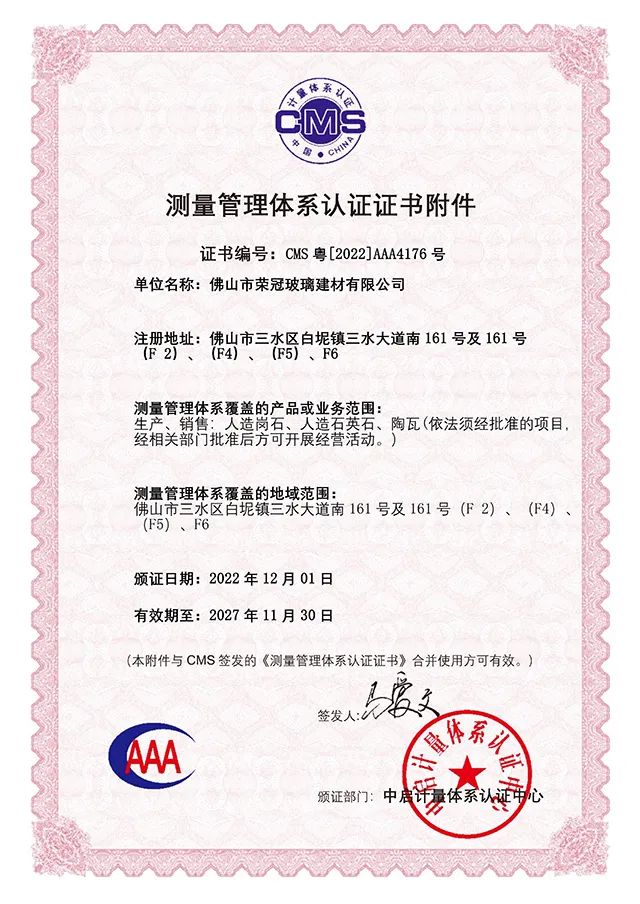 Rongguan attaches great importance to the construction of the measurement management system, defines the management objectives of the measurement system, integrates the construction of the measurement system into the measurement and quality management system, and forms a scientific and institutionalized management.
Quality is the cornerstone of development. In the future, Rongguan will continue to provide high-quality products( quartz stone , engineered stone , clay roofing tiles , sintered stone )and services with the greatest efforts to create greater value for customers.