Rongguan Company has won two honors: "Model Enterprise with Quality Reputation" and "Qualified Enterprise with Stable Quality"
03-04-2023
Recently, Rongguan has received two honors in succession.
They are respectively "Quality and Reputation Model Enterprises" and "Quality Stable and Qualified Enterprises for Five Consecutive Years from 2018 to 2022." The acquisition of these two honors has opened a good beginning for Rongguan Company's new journey in 2023.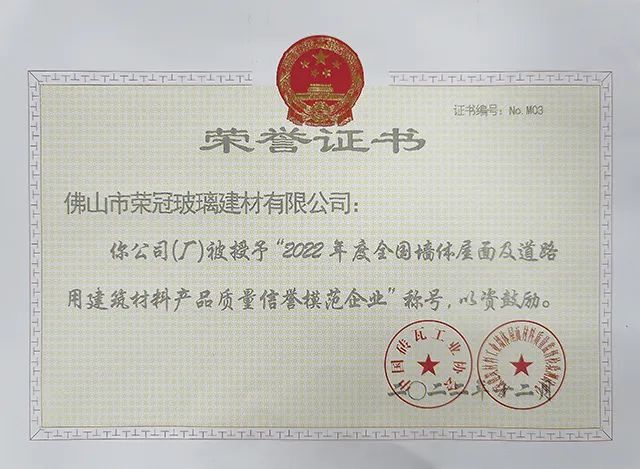 In order to encourage enterprises with good product quality, high comprehensive benefits, energy conservation, environmental protection, waste utilization, and excellent management skills, the China Brick and Tile Industry Association and the National Building Materials Industry Wall and Roof Materials Quality Supervision, Inspection, and Test Center have decided to award the title of "2022 Quality and Reputation Model Enterprise" to enterprises with outstanding performance. Rongguan Company is pleased to receive this award.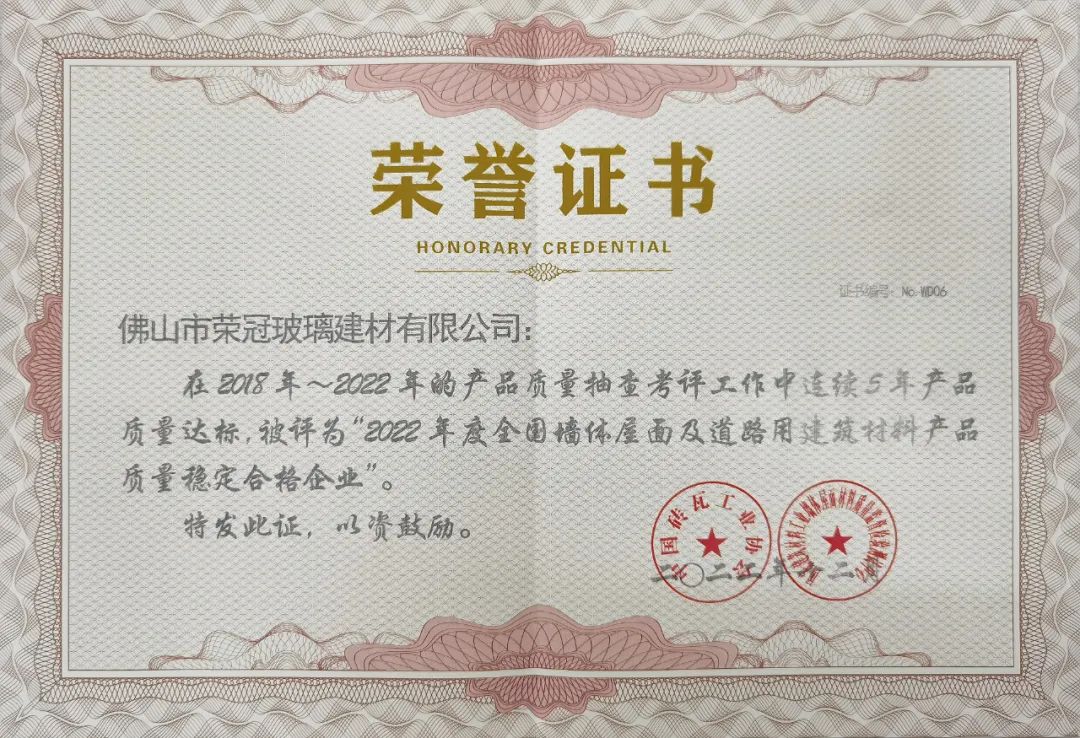 At the same time, the Association and the Testing Center, based on the list of enterprises that have been notified of the quality standards of building materials for walls, roofs, and roads throughout the country, commended eight enterprises that participated in the activities for five consecutive years (from 2018 to 2022) and passed the sampling inspection results. Rongguan, as one of the outstanding enterprises, was awarded the honorary certificate of "2022 Qualified Enterprise with Stable Quality".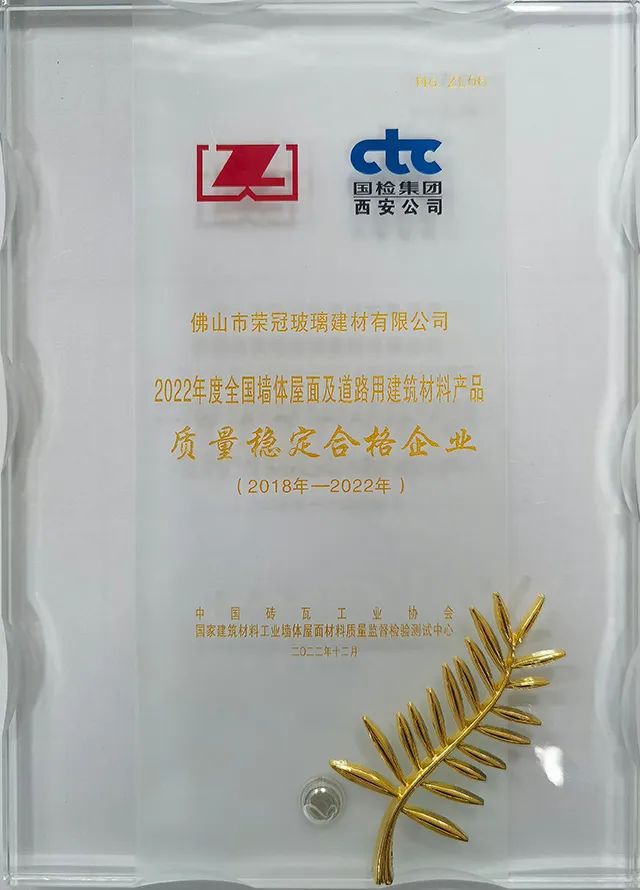 The product quality of Rongguan Building Materials has always been fully recognized by all sectors of society, and the production management level has always maintained a steady improvement. The company adheres to its original intention and adopts the most advanced technology and high-quality raw materials in the industry to provide customers with the best products and services.