Which is the better difference between monochrome and bicolor quartz?
29-09-2023
Quartz stone is a new type of artificially synthesized stone commonly used for cabinet quartz countertops. It is understood that color of quartz can be divided into monochrome , bicolor and color quartz stone , so which is better for quartz stone monochrome or bicolor? What is the difference between the two? Let's take a closer look below.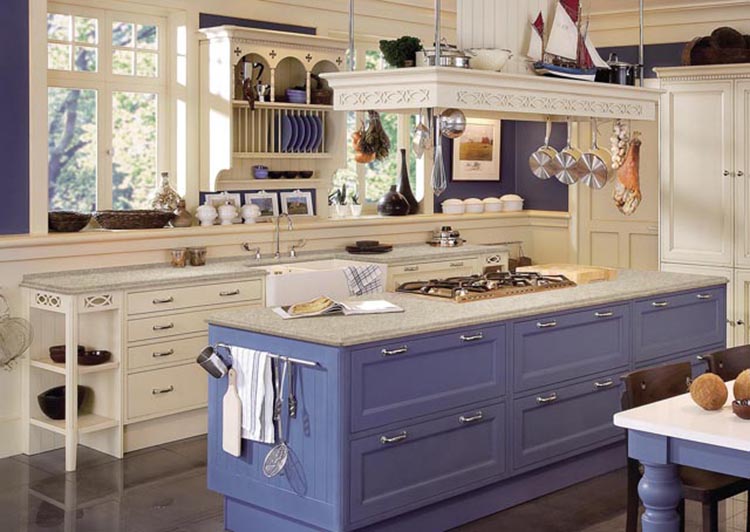 The difference between monochrome and bicolor quartz
1. Different background colors
The biggest difference between monochrome quartz stone and bicolor quartz stone is the different background color. Monochrome quartz stone only has one background color, while bicolor quartz stone has two different background colors, which is unrelated to the glass and mosaic particles filled on the board.
2. Different prices
Quartz stone is a common artificial new type of stone, which is not expensive, but if it is very beautiful, the price is relatively high. Both monochromatic quartz and bicolor quartz have similar quality, but their designs are different, so the price of bicolor quartz is higher than that of monochromatic quartz
3. Different manufacturing processes
Artificial quartz stone is a new type of stone material that is mainly filled with quartz sand powder and bonded with unsaturated polyvinyl chloride resin. It is formed by high-pressure compression under vacuum conditions and set at high temperatures. The color of monochromatic artificial quartz stone products is monotonous, and only one mixer is needed for production and manufacturing. However, in the production process of bicolor quartz stone, two mixers are needed to mix materials of two colors, which is relatively difficult to produce
Which is better, single color or dual color quartz stone
In fact, the choice of single or dual color for quartz stone countertops mainly depends on consumers' preferences and economic support. Generally speaking, dual color countertops are more expensive than single color countertops, and of course, the more colors, the more expensive they are
In addition to our tangled choice of single and dual colors for quartz stone countertops, there are also three colors, four colors, five colors, six colors, and so on. However, currently, single and dual colors are more commonly sold on the market, so single and dual colors are mentioned more frequently